Discovering the Top Dive Sites in the World: A Deep Dive into Chankanaab Reef, Devil's Throat, Paradise Reef, and Palancar Gardens
As you gaze out from the picturesque Villa Las Uvas, the turquoise waters of Cozumel promise untold adventure. Below its tranquil surface, a vibrant world unfolds – a world that's begging to be explored.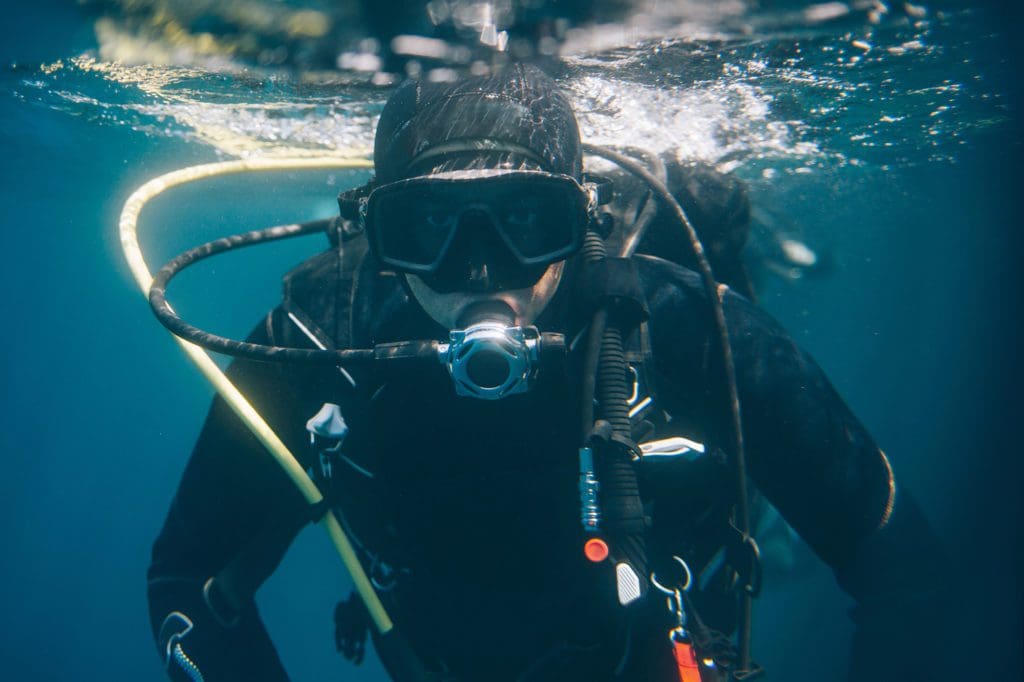 Diving Into the Depths: Devil's Throat
Begin your aquatic journey with Devil's Throat, an underwater cave teeming with marine life and enigmatic allure. A thrilling dive for the experienced, Devil's Throat is an intricate labyrinth plunging you from 80 feet to an exhilarating 135 feet. Tiptoeing the line between awe-inspiring and eerie, its winding passageways are etched into memory as divers navigate its depths.
The entrance is marked by a nearly vertical chimney, with white sandy expanses and rocky reefs guiding you to this submerged marvel. Here, the contrasting colors play a visual symphony – a sight only the lucky few experience. Watch out for the spotted eagle rays gliding off the bottom and turtles making their unhurried journeys along the reef.
Remember to keep a close eye on your tank pressure before venturing into the Throat – the breathtaking scenery can be captivating but also air-depleting. And inside, bring a light – the darkness is intriguing but also intense.
The Shallows of Beauty: Chankanaab Reef
In stark contrast to the depths of Devil's Throat, we have the shallows of Chankanaab Reef. This is a paradise for beginner divers, night divers, or those looking to immerse themselves in an easy and scenic dive.
Located in front of Chankanaab Park, the reef is a collection of hard corals forming platforms, a habitat for lobsters, crabs, and shrimp, among other intriguing marine creatures. The sandy bottom is punctuated by coral heads, and if you're lucky, you may spot seahorses hiding in the shadows.
Garden of the Sea: Palancar Gardens
As you move further into your journey, you'll encounter Palancar Gardens. Picture an underwater garden, complete with colorful corals, sponges, and the varied marine life that calls these gardens home.
Towering rock formations create a dramatic landscape, their shadows and sunlight creating a mesmerizing display of light and dark. Swim through the channels and canyons carved into the rock formations, each turn unveiling a new surprise. Lobsters, turtles, angelfish, and grunts are just a few of the locals you'll meet.
Palancar Gardens beckons underwater photographers with its clear water, vibrant marine life, and dramatic coral structures. Just remember to keep an eye on your depth – the captivating beauty of the Gardens can be disorientingly beautiful.
Paradise Found: Paradise Reef
Last, but certainly not least, is Paradise Reef. This aptly named reef is a haven teeming with life. Here, the shallow waters and the variety of fish make it an ideal spot for novice divers and those wanting a relaxed dive. Schools of grunts, snappers, angelfish, and many other vibrant marine creatures make their home in Paradise Reef.
Don't dismiss the sandy areas as empty spaces – stingrays, peacock flounders, and occasional seahorses are likely to be spotted. Do respect the boundaries though – straying too close to the cruise ship pier can be dangerous and is illegal.
Paradise Reef might seem an easy stop for the tired diver, but once you descend into its waters, you'll find its shallow depths teeming with life, adding a spectacular finale to your Cozumel diving adventure.
As you return to Villa Las Uvas, reminiscing about the stunning underwater tableau that unfolded in front of your eyes, you'll understand why Cozumel is a diver's paradise. Each dive site offers a unique view into the magical underwater world, inviting you to explore, discover, and be amazed over and over again. Cozumel is not just a destination, it's an unforgettable diving journey, and it's waiting for you to dive in.