Dive into Paradise: Your Ultimate Guide to Exploring Mexico at Villa Las Uvas
Speaking from extensive travel experience, I can confidently say that each voyage, every excursion, and all journeys revolve around the thrill of navigating the unknown – submerging oneself in the unique essence of a fresh locale. If that locale is Mexico, with its pulsating culture, deep-rooted history, and mesmerizing landscapes, you're undoubtedly heading towards an experience that will etch itself indelibly in your memory. Today, I extend an invitation to you for a remarkable journey - a voyage that takes you to the heart of Cozumel, to a gem named Villa Las Uvas. This place serves as an unmatched sanctuary for all explorers, and it particularly resonates with those who have a penchant for diving. Whether you are looking for villas in Cozumel or Cozumel condos, Villa Las Uvas has you covered.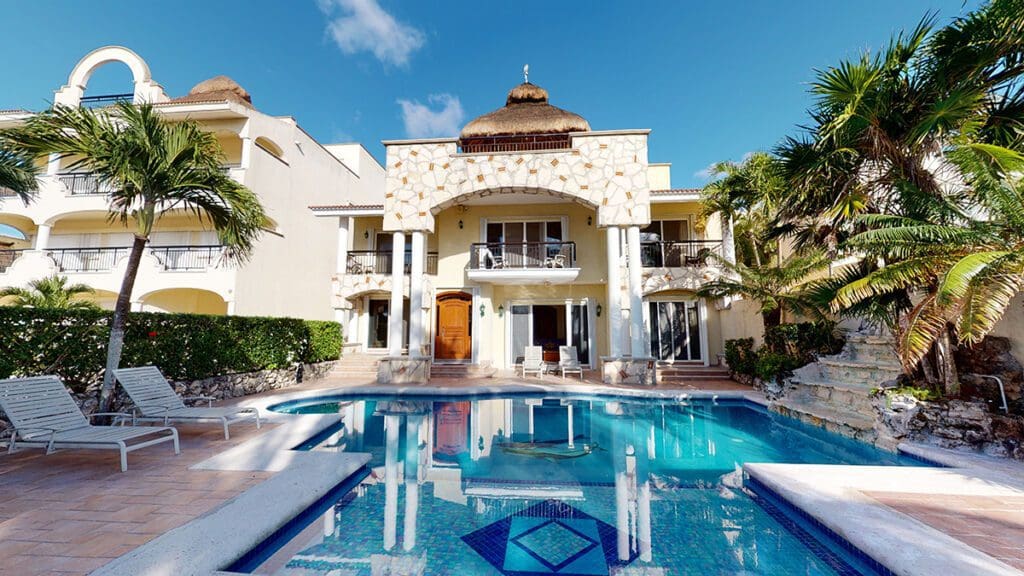 Situated right in the Caribbean's lap, Villa Las Uvas gazes over the serene, azure waters, offering a view that's worth a thousand postcards. This sanctuary effortlessly combines the allure of luxury with the warmth of homeliness. The tranquil ocean view from almost every corner of this magnificent villa captivates your senses, and the exquisite furniture sourced from Guadalajara and imported granite accents infuse an ambiance that is undeniably unique and soothing. Let's embark on this journey by exploring the crown jewel - the Main Villa. Housing five air-conditioned bedrooms located across a serene residential road, this exquisite abode is the epitome of comfort. From the panoramic ocean view visible from the kitchen, pool table area, living room, and three bedrooms to the gym, pool deck, and rooftop, each space in the Main Villa offers a unique perspective of the beautiful Caribbean Sea. It's the perfect place to rejuvenate and lose yourself in the tranquility of the setting.
Moving forward, we step into the charming Condos. With each unit offering central air-conditioning, a fresh water pool, and a private sandy beach area, the condos are a piece of paradise within paradise. Unwind on the private balconies with a book in hand, savor the serene sunset from the rooftop lounge area, or enjoy a delightful evening barbecue. With Villa Las Uvas, every moment turns into a memorable experience. A vacation isn't complete without indulgence, and Villa Las Uvas leaves no stone unturned in ensuring this. Imagine a soothing massage without leaving the property. Choose from a variety of massages offered, ensuring complete relaxation and rejuvenation. Indulge your taste buds with a six-day chef service offering two freshly cooked meals per day, complete with appetizers, drinks, main dishes, desserts, and even the cleanup. But remember, our chef gets Sunday off, presenting a perfect opportunity for you to explore the local cuisine. For the adventurers at heart, Cozumel is known to boast some of the best fishing in the Caribbean. Whether you're a seasoned angler or a novice, Villa Las Uvas can help you dive into this thrilling experience. If sailing the sea is your calling, the Villa also offers boating excursions that immerse you further into your Caribbean vacation.
However, as a diver, the real treat awaits beneath the water's surface. The Scuba Diving Excursions offered by Villa Las Uvas are nothing short of extraordinary. The underwater landscapes of Cozumel are renowned worldwide, and for good reason. With your gear ready, embark on a two-tank dive trip that includes lunch, hydration, and weights. It's an underwater adventure you wouldn't want to miss.
Cozumel, the enchanting island nestled in the heart of the Caribbean, offers a vibrant and diverse underwater world teeming with an array of captivating fish species. As you embark on your scuba diving excursions with Villa Las Uvas, you'll have the opportunity to explore the rich marine biodiversity that Cozumel is renowned for. The crystal-clear waters reveal a kaleidoscope of colorful fish, from the magnificent queen angelfish with its vibrant hues of blue, yellow, and orange, to the elegant French angelfish adorned with its distinctive black and yellow stripes. The tranquil reefs are also home to schools of mesmerizing parrotfish, butterflyfish, and damselfish, adding a burst of color to the underwater landscape. Keep an eye out for the sleek and swift barracudas, the charming trumpetfish blending seamlessly with their surroundings, and the gentle and graceful spotted eagle rays gliding effortlessly through the depths. With each dive, you'll discover new species, each more captivating than the last, ensuring an unforgettable underwater adventure in the fish-filled paradise of Cozumel.
In essence, Villa Las Uvas is more than a vacation stay; it's a treasure trove of experiences waiting to be discovered. It's not just about the comfort of a luxurious villa or condo; it's about immersing oneself in the captivating Mexican culture, witnessing unforgettable landscapes, both above and below the sea, and experiencing the warm hospitality that's truly Mexican. So, take the plunge. Dive into the Mexican paradise that is Villa Las Uvas. Book your room now and gear up for a journey that's memorable, exhilarating, and thoroughly enjoyable. Remember, Villa Las Uvas isn't just a stay; it's a journey you live. Begin yours today.